Ingredients
To make the stock
1 chicken carcass, chopped into 6 pieces
1 onion
1 stick celery, roughly chopped.
1 leek, roughly chopped.
1 garlic clove
1 bayleaf
1 sprig thyme, (¼ tsp dried thyme)
2-3 black peppercorns
3 pints cold water
To make the Soup
2 pints chicken stock (recipe above)
1 onion, diced
2 sticks celery, diced
2 leek, diced
2 carrots, cut int rounds
3 potatoes, cubed.
30g butter
1 clove garlic, finely diced
Bayleaf
Parsley leaves, roughly chopped
Cooked chicken, diced or shredded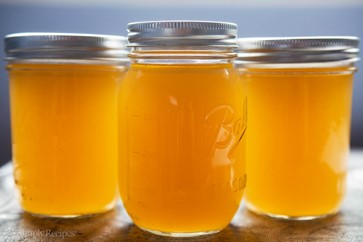 Method
To make the stock
First, put 3 pints of cold water into a saucepan. Add the chicken carcass cut into pieces, the diced vegetables, herbs and peppercorns. Put on a high heat and bring to the boil. This will bring fats and impurities to the surface, skim this frothy matter as it taints and affects the flavour.
Reduce the pan to a simmer. The stock should now cook for 2-3 hours skimming the surface periodically. By this time the maximum flavour would have been extracted from bones. Pass the stock through a fine strainer. The stock is now ready.
To make the soup
Heat the butter in a saucepan over a medium heat. Add the onion, garlic, celery and leek. Cook gently until the onions are looking glassy and feel tender.
Add the stock, bayleaf, carrots and the potatoes. Bring up to the boil, then turn down to a simmer. Allow the ingredients to cook gently. (skim the surface for any frothy residue).
Once all the ingredients are cooked and tender add the chicken, allow the chicken to fully reheat. ladle out into a soup bowl. Sprinkle over some of the chopped parsley. Serve piping hot.
Top Tip
Use the stock in a variety of dishes; curries, bolognese, stews, risotto, poaching liquid and sauces.
The stock will keep in the fridge for 4 days if chilled quickly when made