NourishEd - Together we can end food waste
Welcome to "NourishEd", our cookery school where you will learn to cook simple yet delicious healthy meals that are budget-friendly whilst learning how to fight food waste
We support you to develop your food preparation & culinary skills, help you to grow your confidence in the kitchen and inspire you to improve your cooking at home. We'll guide you to eat well for less and save money while teaching the benefits of eating healthily with a nutritionally balanced diet. We show that you can eat healthily even with a small budget by making small, lasting and effective changes to the way you plan, shop and cook your meals.
Our cookery courses explore why food waste is an issue and how your actions can have a positive impact on the environment. Our sessions provide fun food saving tips that will help you make the most of your groceries to save money and reduce food waste in the home, including recipes that use the most wasted food.
We offer free cookery courses to suit you, with sessions taking place online and in-person, including 1 day cookery sessions, 6 week cookery classes and live cook-alongs. By the end of your course, you will have a much better understanding of how to follow a healthy, well balanced diet, while making the most of your food to reduce food waste. You'll feel confident to make good food choices wherever possible, choose budget friendly options to afford quality fresh ingredients.
Introducing The NourishEd Community!
In response to lockdown and being unable to engage with people as we usually do, UKHarvest has launched our brand-new NourishEd Community! You will receive weekly emails which include a variety of food, nutrition and wellbeing related resources to keep you entertained at home.
We will share recipes for you to try which are mindful of access to ingredients, adaptable where possible and budget-friendly. The Hairy Harvesters, our fabulous chefs, will be demonstrating some of these recipes for you – we want to keep the interactive, social element of our work alive!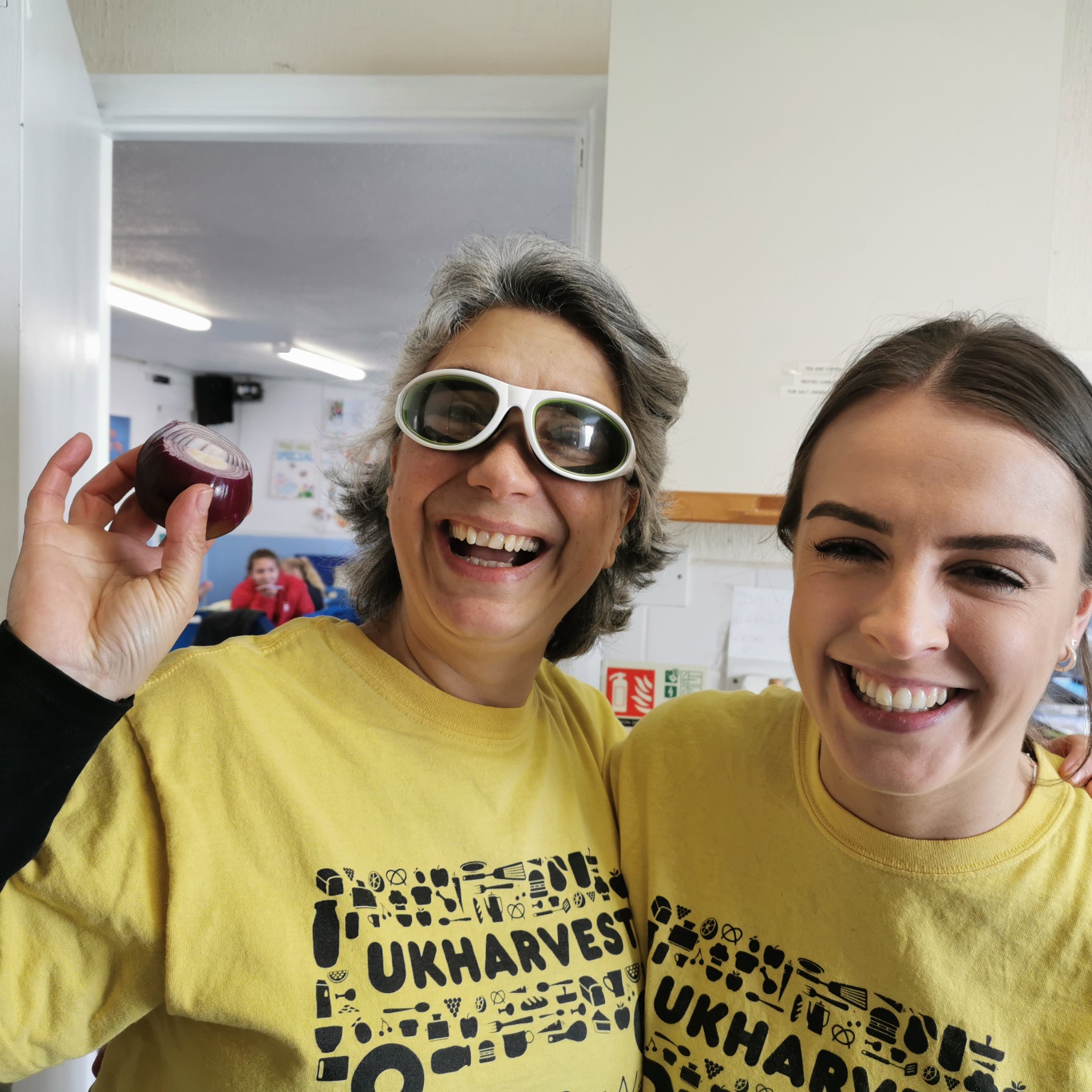 Nourishing the mind, body and soul.