Ingredients
4 Bananas, cut into chunks
500g Natural Yoghurt
3 tbsp runny honey
Optional toppings
Berries
Desiccated coconut
Chopped nuts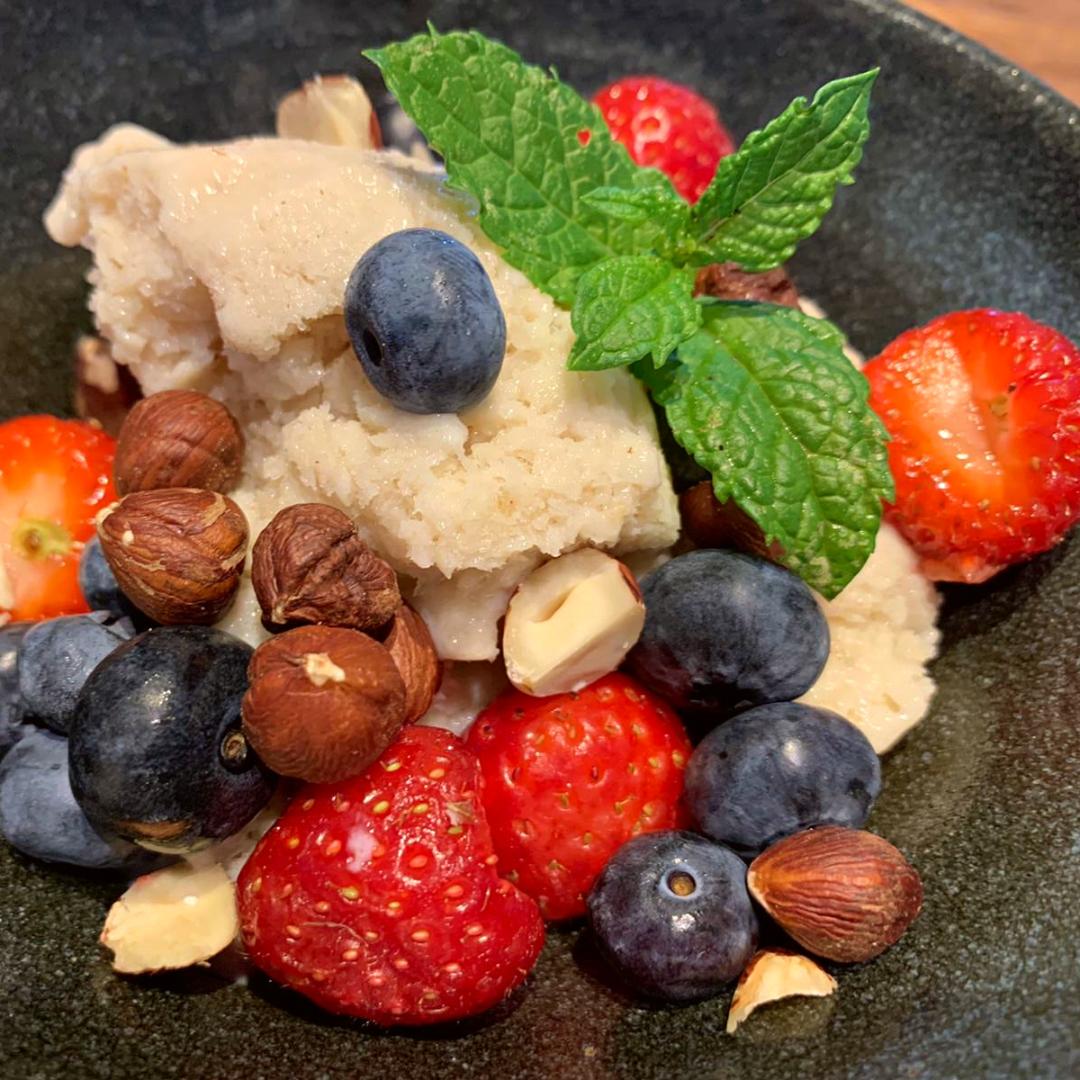 Method
Put all ingredients into a food processor.
Blitz together for a couple of minutes until a silky puree has been achieved.
Put into a suitable plastic container and put into the freezer and give a stir every hour whilst setting; this helps to aerate it for light and creamy texture.
To serve, (remove from freezer 5 mins before needed, this allows the ice-cream to soften).
Scoop out into a bowl and dress with chopped nuts, mixed berries and desiccated coconut.
UKHarvest Top Tips!
You can use a food processer, stick blender to smoothie machine for this recipe.
Don't have the fruit in the ingredients list? Experiment! Throw in whatever you have in your fruit bowl.