12 days of food waste
Christmas is a time for giving but also a time for wasting! In fact, so much food gets wasted during our festive period, it's the equivalent of scraping more than 4.2 million Christmas dinners into the bin.1
Our 12 days of food waste is here to give you some tips on keeping food waste to a minimum this festive period.
1 Unilever's Project Sunlight Clear A Plate campaign, 2015
In partnership with Hammersmith and Fulham Council
12 days of food waste has been produced in partnership with Hammersmith and Fulham Council. UKHarvest and the council are working together to bring the Nourish Hub to Edwards Woods Estate in Spring 2021. Find out more here.
On the 1st day of Christmas make bubble and squeak
Don't let your leftover vegetables go to waste! Mix together leftover vegetables such as roast potatoes, cabbage and carrots and fry in a little oil to make bubble and squeak - a classic British dish.
On the 2nd day of Christmas save your turkey
The equivalent of 263,000 turkeys are thrown away at Christmas. Make sure to wrap your leftover turkey in foil and pop it in the fridge or freezer - make to turkey curry, turkey pie or turkey fajitas.
On the 3rd day of Christmas make a carrot cake
Didn't use the whole bag of carrots you bought for Christmas dinner? Make a carrot cake and spice with Christmas spices such as cinnamon, cardamom and cloves.
On the 4th day of Christmas save your Yorkshire pudding mix
It's controversial as to whether Yorkshire pudding belong on a Christmas dinner, but did you know you can use leftover Yorkshire pudding mix to make pancakes? A perfect boxing day breakfast.
On the 5th day of Christmas experiment with cranberry sauce
Cranberry sauce tends to have a long best before date, but don't get caught out! Take a look at some creative ways to make sure it doesn't go to waste.
On the 6th day of Christmas try having a meat-free day
Meat production contributes to climate change - try having meat free days across the 12 days of Christmas to help save the planet.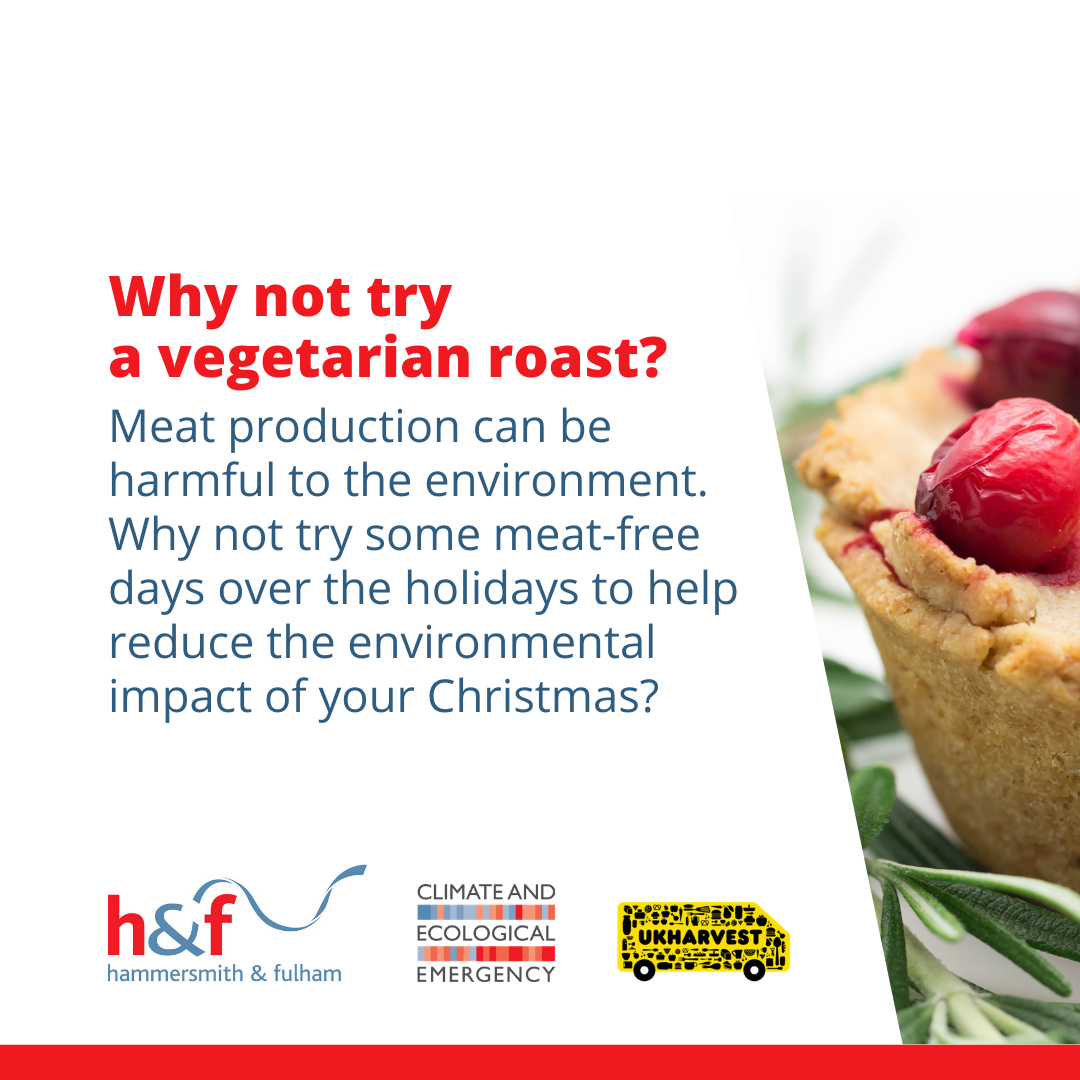 On the 7th day of Christmas store mined pies correctly
Extend the life of your mince pies or get creative and try making our Minced Pie Tiffin, using this recipe.
On the 8th day of Christmas create buttery parsnip mash
109 million parsnips go to waste at Christmas! Why not create a sweet and creamy parsnip mash for Boxing Day dinner. Simply mash with lashing of butter, salt and pepper.
On the 9th day of Christmas freeze gravy (yes, freeze!)
Gravy is the element that really brings a Christmas dinner together so don't let a drop go to waste! Pour leftover gravy into an ice cube tray and freeze - next time you're cooking a roast, add them to your new gravy.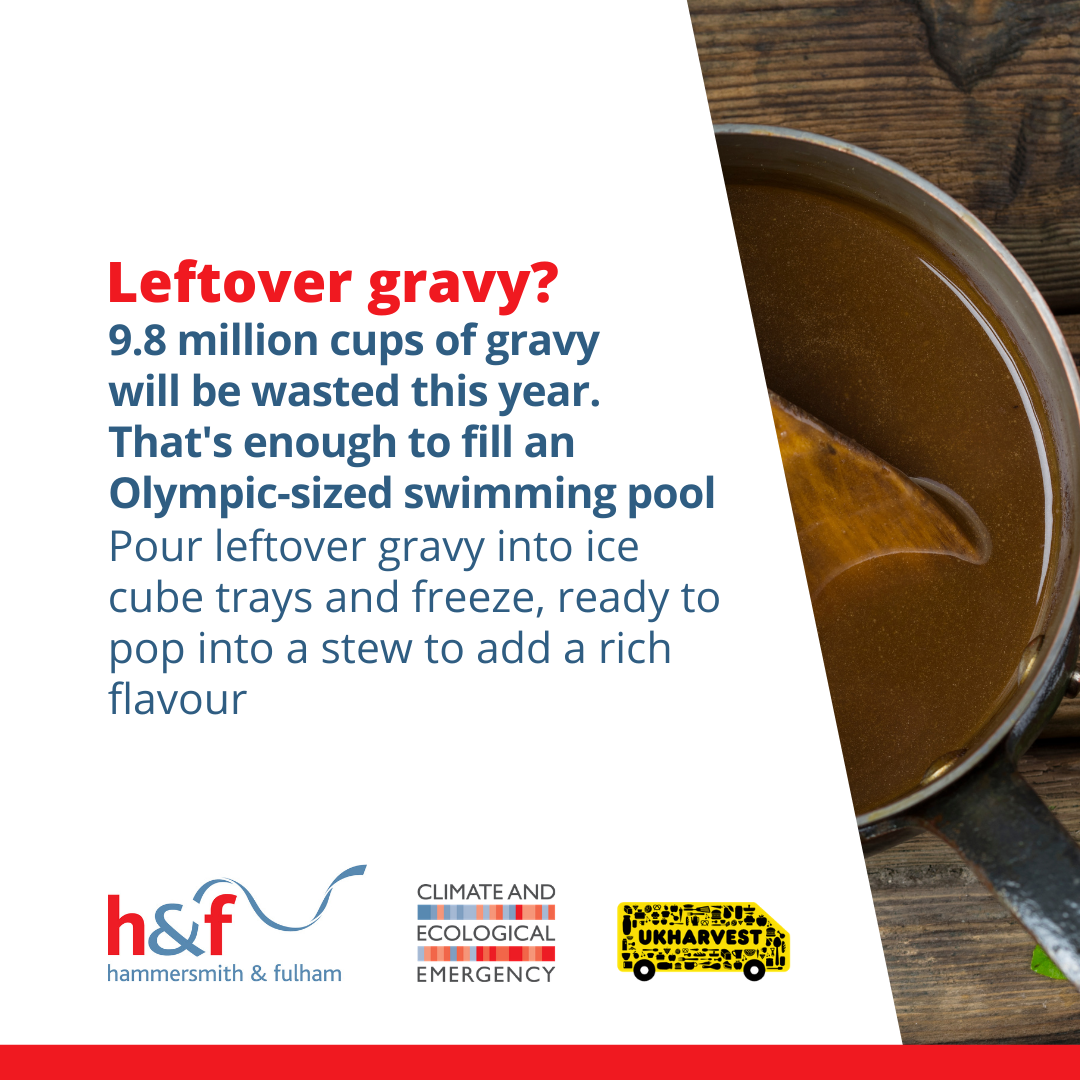 On the 10th day of Christmas donate to your local food bank
Have you bought too much food this Christmas? 2020 has been a tough year for so many. To support those in need of food, donate to your local food bank.
On the 11th day of Christmas ditch the peeler
Peeling vegetables not only gets rid of nutrients such as fiber but also produces food waste! If however, you do choose to peel your veggies - dispose of them in your food waste bin or compost them yourself.
On the 12th day of Christmas freeze your herbs
Don't let your herbs go to waste, instead, why not freeze them into handy herb bombs to add a burst of flavor to your next meal!
If you want regular tips on reducing your food waste, sign up below to receive our NourishEd email.