Help end food waste and feed someone in need this winter
Your donation makes a difference. Donate today and watch as your
gift is matched
Donations end in
Jonica just donated

£104

Derek just donated

£50

Gemma just donated

£10.40

Mounira just donated

£5.20

Joanna just donated

£7,000

Camilla just donated

£270

Juana just donated

£20.80

Nigel just donated

£20.80

Sarah just donated

£921.28

Arthur just donated

£1,000

Nigel just donated

£2,758.80

David just donated

£104

Yvonne just donated

£100

Brian just donated

£40

Gillian just donated

£20

Susan just donated

£20.80

Jenny just donated

£20.80

sue just donated

£52

Jan just donated

£20.80

Ruth just donated

£104
Help us reach our £100,000 target!
You could make a difference.
Millions of people are facing the harsh reality of food insecurity today.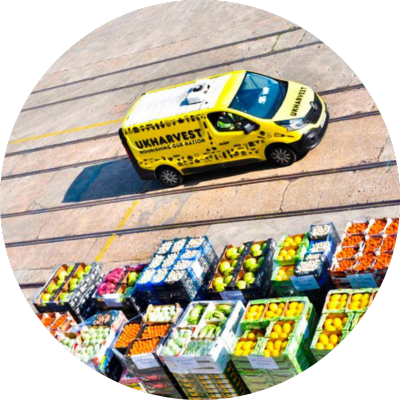 Donate today and help us feed someone who needs it most.
The cost-of-living crisis continues to grow across the UK, with more and more people struggling to access affordable, healthy food or to provide nutritious meals for their families over the school holidays. Our services are open to all and are dedicated to supporting anyone struggling to eat, no matter the reasons.
One donation, twice the impact!
Donate now and your donation will be matched! That means for every £1 you donate another £1 will be added to our total, until we reach a combined £100,000. We would especially like to thank The Alex & William de Winton Trust, Brian Linden & Charles Lewington for their major contributions to our matched fund.
Your donation makes a difference.
We believe that everyone deserves a warm meal and a sense of security, especially during the holidays. Our food provides essential nutrition to improve the health and well-being of those who need it most, whilst avoiding food waste to stop precious resources going to waste and damaging the environment.
Your gift will make 2x the impact
Terms: Match funding will be applied to donations up to £50,000 made as part of the Winter Appeal until December 25th