Preventing food waste and food insecurity across Hampshire
We're working in partnership with connect4communities and VIVID to bring our food rescue and redistribution services to Hampshire. By working with food suppliers and community organisations we can prevent food from unnecessarily going to waste and instead support those who need it most. This not only helps the environment but also helps individuals and communities from facing food insecurity.
UKHarvest Rescues Surplus Food
Food is redistributed to local charities
Local charities give food to those in need
Open to all within Hampshire County Council.
Charities and Community Groups
We are looking for charitable causes to deliver rescued food to! If your Hampshire based organisation supports the community and those most in need, we want to hear from you. We can provide, fresh, frozen, and ambient products to support your operation, for free.
Food and Horticultural organisations
We'll take your excess food right up until the day before its "Use-By Date", completely free of charge. This can save you money, support countless communities in need, help your Environmental, Social, and Governance (ESG) targets, as well as fulfil your Corporate Social Responsibility (CSR).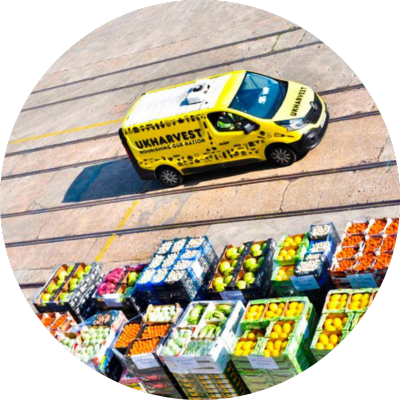 Individuals, Communities and organisations
Do you have a passion for the environment, your local community or food? Donate time or money today and help make a difference by reducing food waste and alleviating hunger.