The Princes Trust
As part of our partnership with Adur & Worthing Wellbeing team, we have had the fantastic opportunity to partner with The Princes Trust TEAM programme, providing two days of 'NourishEd Express' sessions to support their learning and development at Worthing College. We gave their participants insight into healthy eating and creative ways to reduce food waste in the home, enhancing their development programme which gives young adults the chance to gain new skills, take a qualification and meet new people.
Across a period of two days, we helped nine participants make tasty beef and bean burgers, coleslaw, homemade chips and banana pancakes, all from scratch! Everyone learnt new skills while trying new foods and we had great fun in the process.
Young people are pioneers for sustainability so we discussed how we might reduce food waste, reusing plastic packaging and how to use ingredients in different ways. We even saw the vegan and vegetarian Team Leaders get their hands dirty; ditching the meat in the burgers for more beans and carrot, whilst using aquafaba (the juice from tinned beans and chickpeas) instead of egg to bring the burger together - experimenting at its finest!
All the participants had a great time, with feedback rating us excellent or very good!
NourishEd Cookery Skills Courses
Run as either a face to face sessions or a virtually with bespoke cook-a-long videos, UKHarvest offer a variety of programmes, suitable for those with little cookery skills or those lacking confidence in how to cook healthy meals from scratch. Sessions can either be for groups or individuals, run for 6-weeks or as a one-off. Our aim is to get individuals and families cooking, so get in touch, and let's get cooking!
Email nourishedlearning@ukharvest.org.uk to find out more.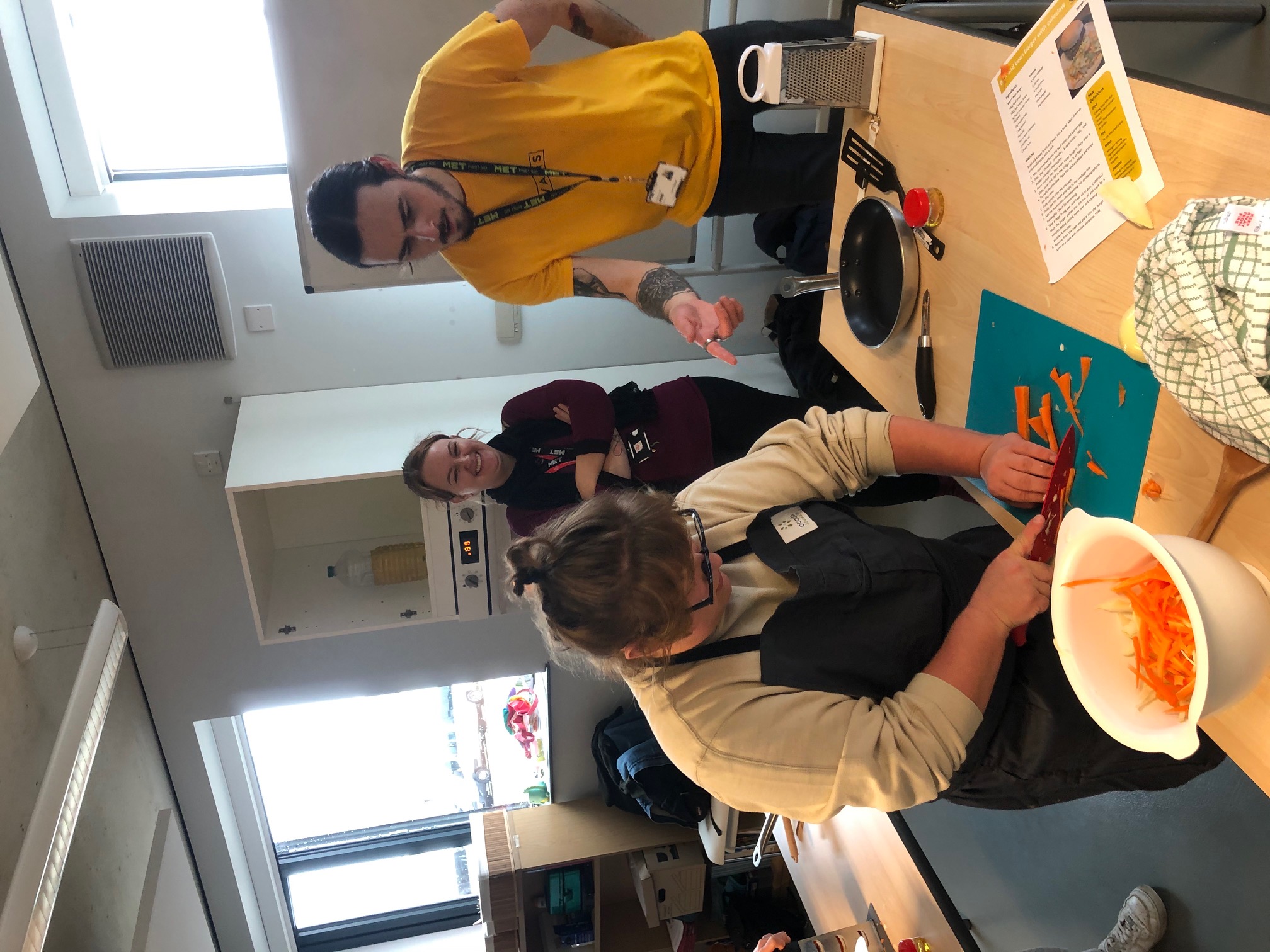 "I learnt that you can use the tip of a wooden spoon to check if the oil in the pan is hot and ready to start cooking with"