Our Mission Is To Nourish Our Nation
UKHarvest is a not-for-profit perishable food rescue operation and education charity, eliminating hunger and food waste by:
Redistribution of quality excess food
Providing education
Engagement with communities
Inspiring innovation
We provide much-needed assistance to charities and vulnerable people, by collecting surplus food from all types of food providers, delivering it directly to charities. We help nurture those most food insecure, to live well, age well and to help combat social isolation, through our education on reducing food waste and eating healthily.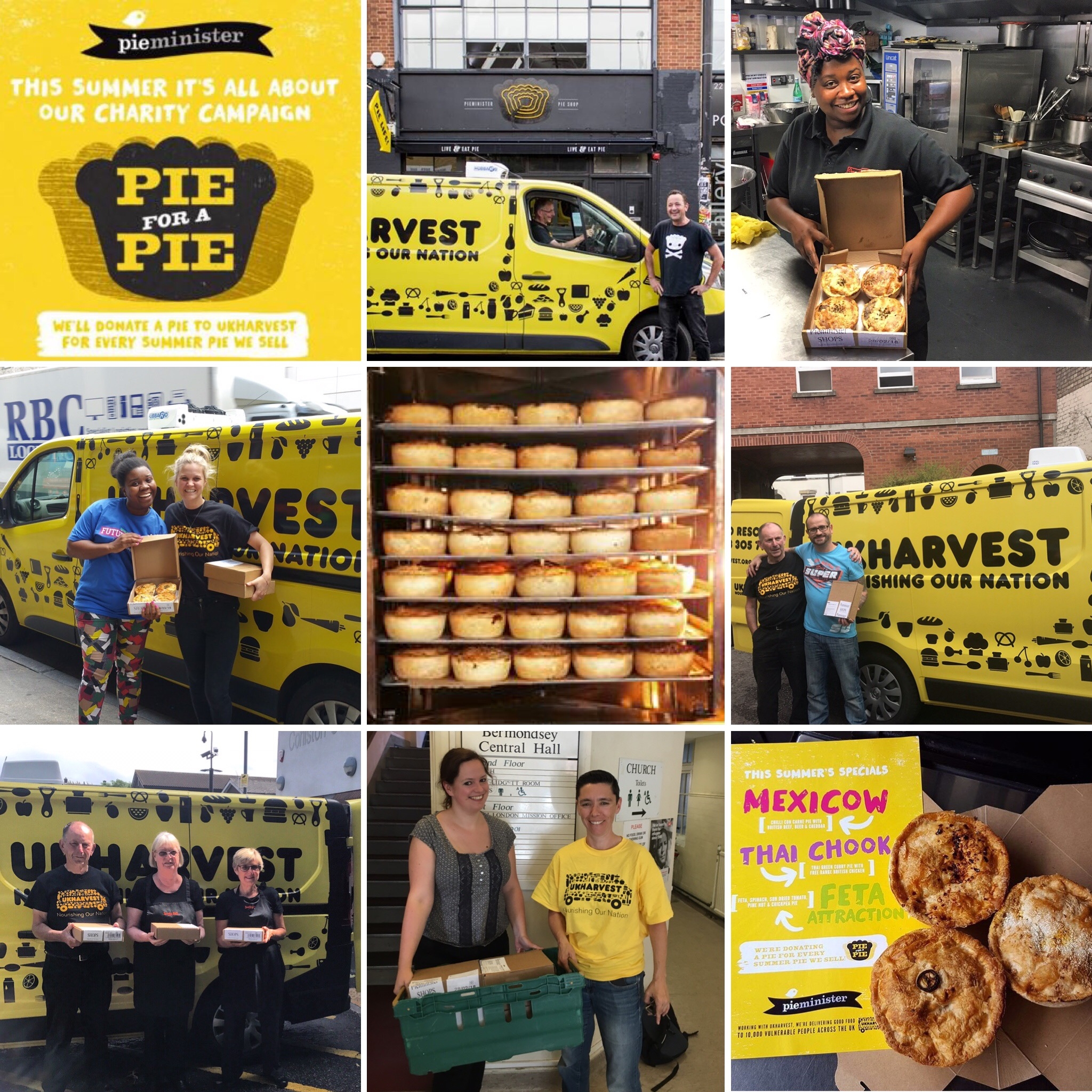 There are four pillars that underpin the work we do at UKHarvest
Rescue
We are on a mission to eliminate hunger and food waste through the redistribution of quality surplus food. We collect perishable food from places like supermarkets, hotels, wholesalers, farmers, stadiums, catering companies, shopping centres, delis, cafes, restaurants, film and TV shoots and boardrooms in our refrigerated and freezer fleet of vans and give it free of charge, to charities who are helping vulnerable men, women and children in the UK.
Engage
Embracing community support for UKHarvest lies at the heart of our purpose. We offer a range of opportunities for the community to engage with our family through volunteering and being involved in our initiatives. In turn, the goodness spreads through our family, adding purpose to peoples' lives through meaningful action.
Educate
The old adage of give someone a fish and they'll eat for a day, show them how to fish and they'll eat for a lifetime might sound trite, but it's TRUE! Educating and raising awareness about food waste, food rescue, food security and sustainability is central to our vision. Protecting and improving the environment through our actions deeply matters to us. Promoting nutrition education is paramount. Providing hospitality training and mentoring for disadvantaged youths drives us onwards and upwards, together.
Innovate
Whether it's finding new ways and solutions to combat food waste and hunger, to using technology to mobilise Brits to take meaningful action. The food rescue model we use has been implemented and adapted across the globe and we intend to pay it forward.