Ricky McMenemy - Chair
Managing Director, Rules Restaurant
With more than forty years of experience in hospitality in Scotland and England, Ricky has been at the helm of Rules Restaurant, London's oldest restaurant for 28 years. Welcoming royalty, stars of stage and screen, captains of industry, and regulars, many of whom have become personal friends over the years.
Ricky is passionate about and heavily involved with further education, sitting as a College Governor for many years, and is currently Chair of an independent national think tank, FETL (Further Education Trust for Leadership).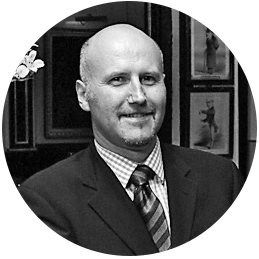 Glenn Reynolds-Viljoen - Vice Chair
Vice President, Performance, Integration and Operations Support (EMEAA) | IHG Hotels & Resorts
Glenn is a highly accomplished customer experience professional with a proven track record of delivering significant transformational change across complex organisations. Specific expertise in designing culture change programmes with a focus on developing high performing teams. Glenn has gained his expertise working with some iconic British brands across travel, retail and hospitality sectors: British Airways, Tesco and P&O Cruises.
Glenn has a passion for caring for the environment by looking after our oceans and reducing food waste, with a particular focus on continuous improvement in food waste reduction.
James Cornell - Treasurer
UK CFO, Goodman
James has 20 years of experience in operational and strategic financial management and he is a qualified Treasurer and Accountant. He has spent the last 12 years working at Goodman; a leading owner, developer and manager of Industrial Property and a long-term supporter of OzHarvest. Prior to joining Goodman James had various Treasury and Finance roles in leading distribution and food manufacture businesses.
James is Treasurer of UKHarvest.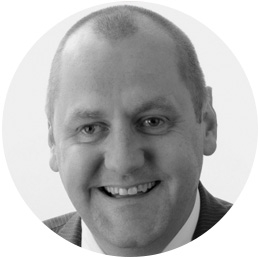 Susannah Day - Secretary
After completing the Unilever Graduate Training Programme in marketing, Susannah has spent over 20 years as a strategic planning director working in advertising agencies and brand consultancies across Asia and Europe. She has worked on developing global brand strategies for brands as diverse as American Express and Amnesty International. Susannah is a fellow of the school of social entrepreneurs. Passionate about food and appalled at food waste she is setting up the WNWNFoundation to help deliciousness and value from beautiful food that would otherwise be wasted. She is a co-founder of The Social Drinking Company and also volunteers on a new social project moving people out of crisis and back into work and society at the Vineyard Community in Richmond. Susannah joined the board of trustees at UKHarvest in 2019, having worked with CEO to develop brand strategy and ensure that UKHarvest continues to be differentiated, useful, and relevant in the changing charity sector and society in general.
Andrew Eborn
CEO, Octopus TV
Andrew Eborn is a lawyer, strategic business adviser and producer. He has specialised in international licensing and global rights' management for several years and has been actively involved with the development of businesses and brands and the negotiation, acquisition and international exploitation of various major licences enabling companies to maximise the return on their rights as well as assisting with the strategic development of their domestic and international businesses.
Andrew Eborn is now working with several businesses across the IP value chain including the creation and licensing of content in all media from production, post production & Visual FX facilities, recording, publishing, distribution, supply of talent, technology, event & artist management, promotion and immersive technology.
Businesses include:
Octopus TV (Production, Technology / VOD / live streaming & digital content management and delivery) www.octopus.tv
Boxatricks (a format creation company with the creators of Who Wants To Be A Millionaire and The Weakest Link) www.boxatricks.co.uk
Tricks & Tracks (music publishing)
GrooveME (providing 3D sound and holographic immersive experiences) http://groovemenow.com/
Andrew Eborn is an experienced presenter, speaker and writer http://www.thedrum.com/columns/andrew-eborn
UKTI Rob Walker "Andrew Eborn is an inspirational ambassador for the technology, media and sport sectors and a powerful advocate for British business"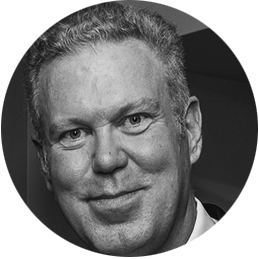 Roma Carter
Senior Occupational Therapist, Sussex Partnership NHS Foundation Trust
Roma Carter is a Senior Occupational Therapist specialising in working in Forensic and Challenging Behaviour bases
She has been employed by the NHS for nearly thirty years working in a variety of clinical settings – with particular emphasis on mental health services in both community and hospital-based settings. Much of her work has concentrated on developing user led interventions – to enable increased opportunities for social inclusion, group work and enabling clients to be active participants in their own mental health recovery.
Since the age of 18 she has, and continues to, work as a volunteer with national and local street homeless projects – involved in group work, steering groups, individual support and Guest Welfare support.
Throughout her career Roma has recognised the importance of community driven projects – focusing on education and empowerment. UKHARVEST reflects these values and the demonstrates the importance of community support and nourishment in enabling individuals to flourish
Emma Schwarz,
Founder of The Rare Brand Market Ltd & The Barn, Little London
Emma Schwarz started her Retail Career as a Management Trainee for Marks and Spencer Plc. After 10 years with them in various stores across the country and a stint in Baker Street, she then left to join a Furniture Brand start-up as Retail Director, after 7 years and the opening of 20 High street stores the company bought Sofa Workshop Plc, at the point, the two companies merged, Emma chose to leave to be a full-time mother. After a career break, Emma founded her own company The Rare Brand Market Ltd. This company has traded successfully for 12 years and last year created a sister company The Barn, Little London which has launched a Food retail operation in Chichester. This new business is focused on Celebrating Good Food, that's Slow and Local. 10% charges on all consumer purchases at The Barn, Little London get donated on to UkHarvest, so the business has a huge philanthropic strategy. Emma is chair of The Food Movement Slow Food Sussex too.