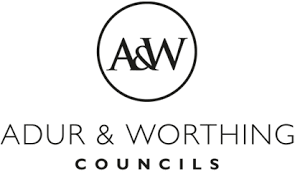 Adur & Worthing
UKHarvest are pleased to support residents of Adur and Worthing with free events and programmes, sharing information on how to cook healthy, nutritious and easy meals! On this page, you'll find all the opportunities that are available in your area. We will add more as they are planned, so please keep checking for updates:
Grow your knowledge with UKHarvest
Are you looking to grow your cookery skills and food knowledge? For any queries about the what's available, please call UKHarvest on 01243 696940 or email nourishedlearning@ukharvest.org.uk
Nourished Community
The NourishEd Community is a weekly email, sharing exclusive cook-a-longs with the Hairy Harvesters, food waste tips and nutrition articles. Subscribe for free here
NourishEd Online
NourishEd Online is for those wanting to grow their knowledge around the basic principles of nutrition, food waste and cookery skills. 10 free interactive sessions are on offer, please contact nourishedlearning@ukharvest.org.uk to confirm you a resident of Adur and Worthing, and we will give you the password. Participants will receive a certificate for each session they complete. Complete all 10 to receive an award from UKHarvest!
NourishEd Cookery Skills Courses
Run as either a face to face sessions or a virtually with bespoke cook-a-long videos, UKHarvest offer a variety of programmes, suitable for those with little cookery skills or those lacking confidence in how to cook healthy meals from scratch. Sessions can either be for groups or individuals, run for 6-weeks or as a one off. Our aim is to get individuals and families cooking, so get in touch, and let's get cooking!
Food Knowledge Zoom
Food Knowledge is a series of educational Zoom sessions on a variety of topics: The Fight Against Food Waste, Eating Healthy for Less, Food and Mood, Seasonal Eating and more.
Are you part of a group that would be interested in hosting a Food Knowledge Zoom's? We can create a session based on a topic to meet the need of your group or organisation, so please get in touch.
Community Pop-Ups
Are you holding a fair or event? Invite UKHarvest to talk about how to reduce food waste in the food, share some cookery skills and provide food tasters for attendees. Give us a call if you're planning an event, as we'd love to join you!
NourishEd Online is a course containing 10 modules to help grow knowledge around food, nutrition, cookery and food waste. These resources have been created for Adur and Worthing residents.
Or sign up to our Education Newsletter to receive weekly emails which include a variety of food, nutrition and wellbeing related resources to keep you entertained at home.