Yvonne Thomson, CEO, UKHarvest
Yvonne Thomson is a highly experienced social, economic and physical regeneration specialist, qualified in community education and gaining a post graduate in Housing studies form Stirling University and Master of Philosophy in Urban Policy. She has worked tirelessly on behalf of those who are socially excluded and have no voice, opportunity or choice in life. She has worked in the public, voluntary and private sectors.
Yvonne believes that only through joint working and alliance that we will solve food poverty in the U.K. She sees an intrinsic link between homelessness and food poverty and seeks to provide a solution. Yvonne sees education as the answer to tackling food waste and UKHarvest will work with consumers and everyone right along the supply chain to tackle food waste. The harvest model of food rescue will help provide the solution as part of a four-pillar approach of rescue; education; engagement and innovation. Yvonne began founding UKHarvest in mid 2016.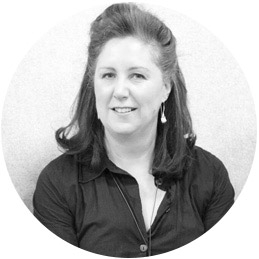 Liz Woodsell, COO
A highly experienced senior leader, Liz has worked in a variety of hospitality settings throughout her expansive career. Liz's strong commercial management and business skills have developed UKHarvest into the robust, effective and efficient organisation it is today. Liz believes that good communication and collaboration will provide a fairer world for everyone and that education is the key to reducing food waste and better nutrition for all. Liz joined UKHarvest in 2019 and has made a strong contribution to the organisation's success.
Ffion Hayward, Community Education and Outreach Coordinator
Ffion is a Registered Associate Nutritionist and has worked in Public Health across the private, public and charitable sector. She has a proven track record of implementing and evaluating community-based projects and is delighted to be a part of the new and exciting Nourish Hub in Shepherds Bush, London. As a passionate foodie, Ffion believes food is not only fuel, but a way to connect people, form friendships and create happy memories. Ffion looks forward to using rescued food to host educational cookery workshops, to improve people's knowledge and skills around creating simple but delicious, low-cost, nutritious meals!
Simon Thresher, Logistics Manager
Simon has over 15 years operational management experience within the catering and hospitality industry, working with multinational corporations. His knowledge of catering from the inside, and wealth of operational experience, has allowed Simon to develop and enhance the impact of UKHarvest. Dedicated to delivery Simon has extended the boundaries of the logistical reach to encompass 7 counties along the south coast helping to support up to 175 different organisations every week.
Andrew Meredith, Communications and Partnerships Coordinator
Experienced in marketing for non-profits, Andrew has used his career to develop communities through culture, wellbeing, and the arts. Joining the team in the summer of 2020, Andrew has increased UKHarvest's impact by reaching new communities and developing existing relations with innovative opportunities.
Gill Sullivan, Finance
Gill has over 30 years of commercial experience working within Management Accounting, and is customer-focused and compliance-driven. She joined UKHarvest at the end of 2020 and is excited to apply her knowledge to an environmental charity, working as part of a team to reduce food waste. Gill enjoys the outdoors, walking, running, skiing, paddle boarding and growing her own veg.
Donna, Education Facilitator
An experienced educator, Donna has worked in a variety of settings throughout her expansive career. Donna believes that collaboration with partners can enable more people to access education, which is the key to reducing food waste and better nutrition for all. Donna joined UKHarvest in 2021 and has already made a positive difference in our education reach.
Jo Williams, Nutritionist
Jo is a registered nutritionist with a specialism in Public Health. Jo has over 10 years' experience working in a variety of sectors including the NHS, digital healthcare, local authorities, and charities. Having recently returned from maternity leave, Jo is passionate about educating adults and families how to cook nutritious, easy meals with minimal fuss and minimal waste!
Sarah Morison, Partnerships
A freelance product designer with a strong background in retail and wide ranging commercial experience. Sarah brings a natural energy to UKHarvest and is convinced that working with Brands & Businesses can be a really powerful way to promote change and widen the issues of food waste and food education. With three hungry teenage boys she believes that no food should be wasted and that education and access to nutritious food is the foundation of family health and happiness.
Logistics
Our logistics staff are integral to our operation and include those who work in the warehouse and drive our vans, ensuring the UK's surplus food is delivered to those who need it most.
Colin Moffat
From UKHarvest staff to our donors and charities, it's great to see so many people working so hard to make a difference