Yvonne Thomson, CEO, UKHarvest
Yvonne Thomson is a highly experienced social, economic and physical regeneration specialist, qualified in community education and gaining a post graduate in Housing studies form Stirling University and Master of Philosophy in Urban Policy. She has worked tirelessly on behalf of those who are socially excluded and have no voice, opportunity or choice in life. She has worked in the public, voluntary and private sectors.
Yvonne believes that only through joint working and alliance that we will solve food poverty in the U.K. She sees an intrinsic link between homelessness and food poverty and seeks to provide a solution. Yvonne sees education as the answer to tackling food waste and UKHarvest will work with consumers and everyone right along the supply chain to tackle food waste. The harvest model of food rescue will help provide the solution as part of a four-pillar approach of rescue; education; engagement and innovation. Inspired by Ronni Kahn, Yvonne began founding UKHarvest in mid 2016.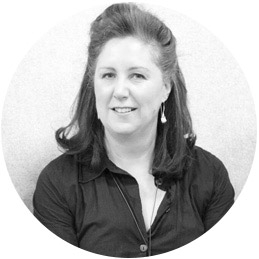 Shannon Harley, Special Projects, UKHarvest
Shannon Harley is an experienced editor and journalist, with a Master in Gastronomy from Italy's respected Slow Food university, and 10+ years experience in food media, across television, print and digital. For Shannon, food culture is an inextricable part of culture, and she explores the world through the diversity of food. Shannon believes foodways reflect cultural identity, and preserving these traditional methods of food production, procurement, preparation and consumption is vital in sustaining good, clean and fair environmental, economic and social contexts.
Whether it's reducing the waste of high-intensity industrial systems with the nurturing of alternative food networks, supporting local farmers and producers to encourage sustainability, sharing the skills of cooking to empower people to regain their independence through food, or bringing people together and reducing social isolation through the shared language of a meal, food is a vital part of our individual and community identities.
By developing UKHarvest's food education programme, Shannon hopes tomorrow's meal will be served at a table where there is plenty for everyone, where the food consumed nourishes the individual, as well as their greater community and the planet beyond.