Top Food Waste Prevention Apps
From the soggy salad that we throw away from the back of the fridge to the leftovers we leave on our plates, we can all take action to reduce our food waste and its devastating impact on the environment. Food waste significantly contributes to greenhouse gases and yet with some easy changes, everyone can make a difference to the environment, simply from your mobile!

Globally, around a third to a half of all food produced is lost or wasted, which contributes up to 10% of the total greenhouse gas emissions driving the climate emergency. When it comes to food waste at home, UK households generate around 70% of the UK's 9.5 million tonnes of food waste every year — equivalent to eight meals a week per household — according to WRAP.

However, help is at hand from a growing number of food waste apps. This means it's never been easier to intercept the supply chain and prevent waste, with just a few taps on your phone.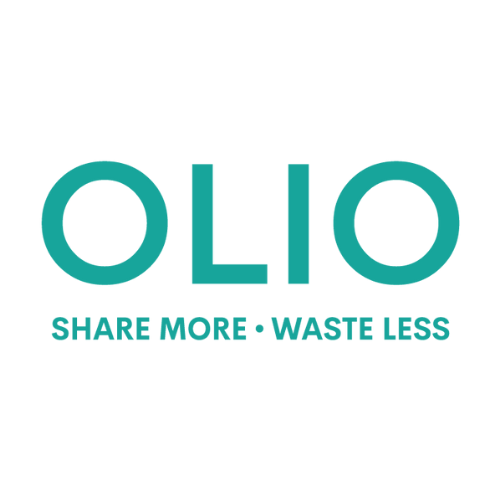 OLIO
The first of these apps to come on the scene was OLIO, which helps people share leftover food and other household items with neighbours. This could be food nearing its sell-by date in local stores, spare home-grown vegetables, bread or the food in your fridge when you go on holiday. To date, 4 million people have joined, sharing over 30 million portions of food.
Too Good To Go
Other food waste apps such as Too Good to Go tackle food waste by making surplus, unsold food from supermarkets, cafes, restaurants, and independent food retailers available to consumers at heavily discounted prices. Users browse participating venues by name, location and time of day. There is an element of surprise as the food comes in a lucky dip 'magic bag', each costing a third of the retail price.
Karma
Karma helps users rescue fresh food that would otherwise be thrown away from restaurants, cafes and even wholesalers. It's similar to Too Good To Go with food offered at up to 50% off, but the difference is that rather than getting a surprise selection, users can see exactly which meals are available to buy at each eaterie.
Kitche
Another type of food waste app is Kitche - a digital kitchen management tool. This app allows you to log what you have bought, keep track of sell-by dates and use it all up with recommended recipes. If that wasn't enough, it is being expanded further. Its developers are close to announcing ground-breaking collaborations with local councils to help cut residents' food waste – watch this space!
No Waste
No Waste is a hi-tech 'inventory' that allows users to keep track of the food in their fridge, freezer and larder. You can set the 'use by' dates for all your food, receive notifications when they are close to expiry, and record shopping lists and meal plans. It will also tell you which foods types you are wasting the most and log your progress. For added motivation, you can join communities to share your stats with others.
Fridge Temp
Not an app, but a simple tip is to make sure your fridge is at the right temperature. The average UK fridge temperature is set at least 2°C too warm, which is terrible for milk and other perishable items. By setting your fridge to 3-5°C you could extend the shelf life of your groceries and reduce your food waste.
Why not try a fridge thermometer? Shop with AmazonSmile and select UKHarvest, and they'll donate a small percentage of your spend!